Free Facebook reports in 90 seconds
No credit card is required. Free, unlimited.
Get our Facebook competitors connector for free, and start automating your reports on Google Data Studio. 
Connect all your marketing data
Get access to all our connectors, including:
Porter is the Zapier for data reporting; we connect your marketing apps to Google Data Studio.
With no-code hacks and playbooks, we help marketers worldwide do their reports with no analysts or engineers needed.
Social media reporting
Track your audience growth and engagement to monitor your social media team performance and guide your team.
White-label client reports
With Google Data Studio, you can add and customize logos, colors, fonts, and more. You can also schedule email deliveries and export your reports to PDF.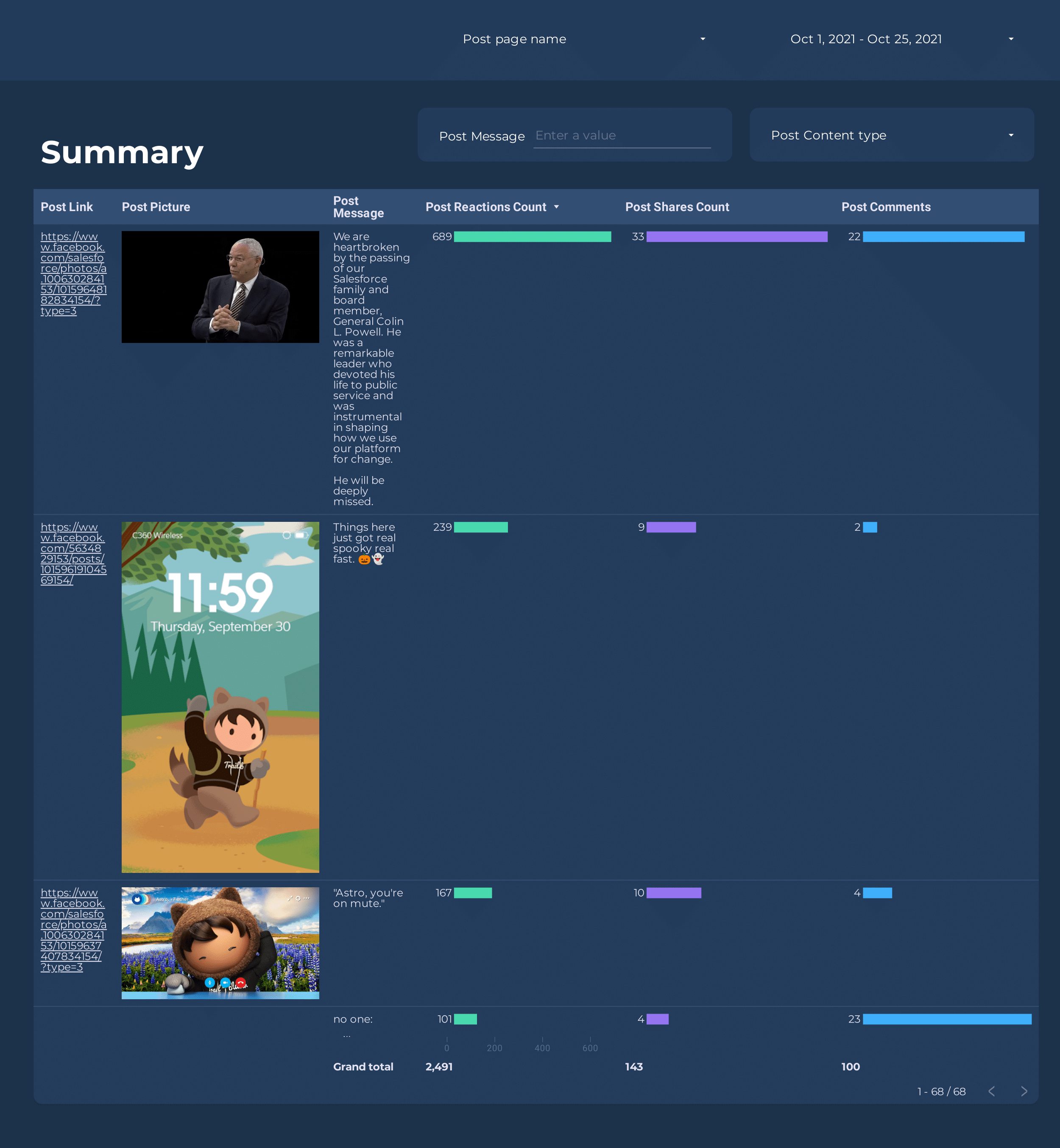 Content Intelligence
Find out what other Facebook pages are posting and which posts have the best engagement to come up with ideas for your content strategy.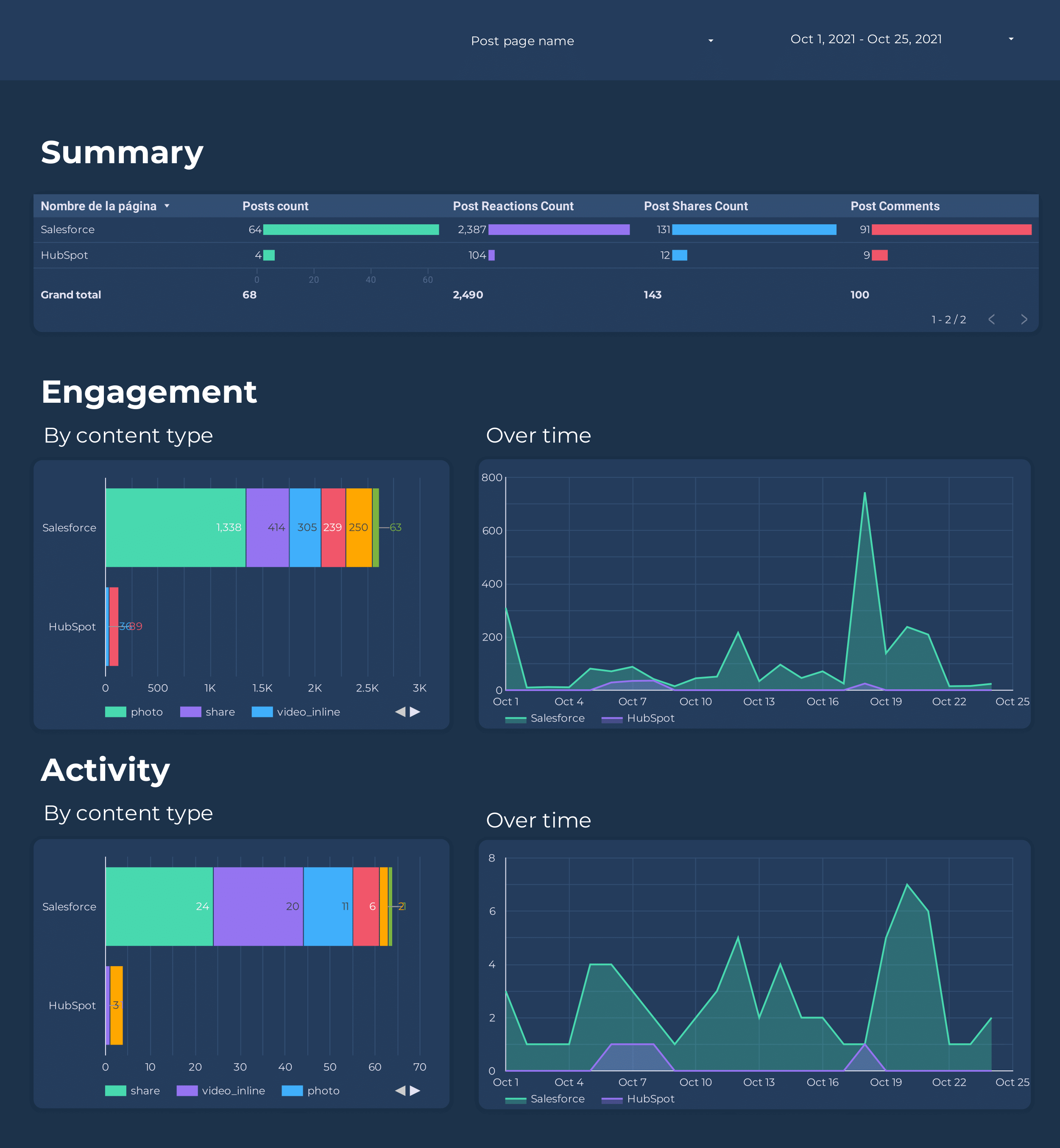 Competitive analysis
Compare your performance against your competitors; track who is more active posting, the content they publish, and the most engaged audience.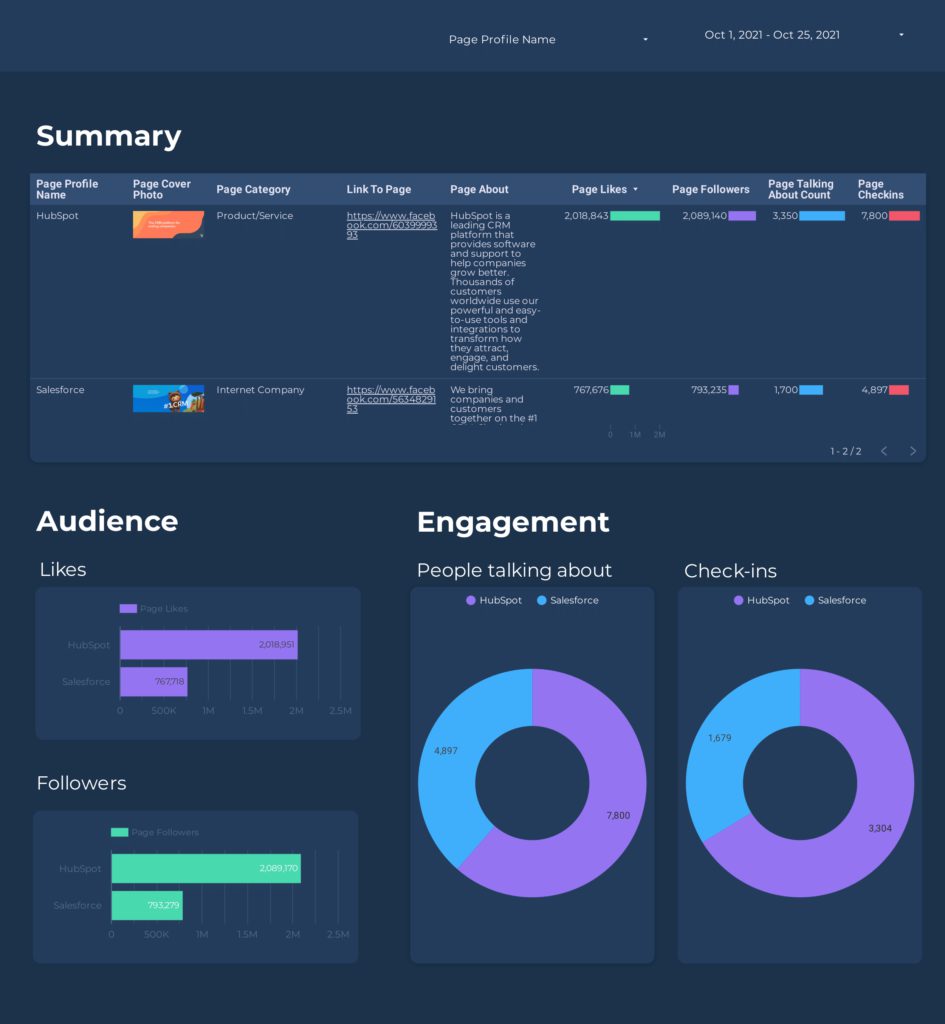 Client audits
Impress potential clients with audits on their social media performance vs their competitors; get suggestions in their content strategy and page info,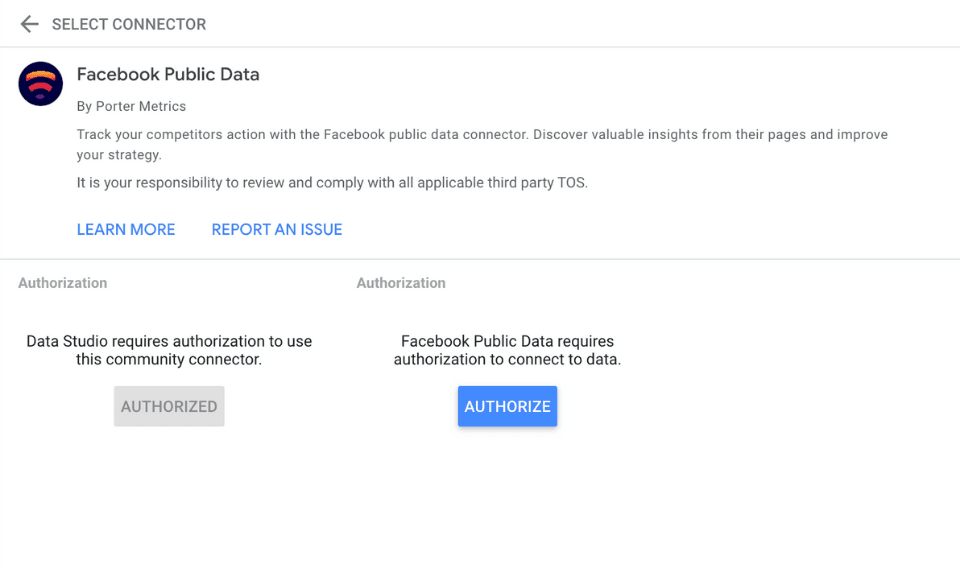 Sign up
You'll be directed to Google Data Studio (make sure to be signed in).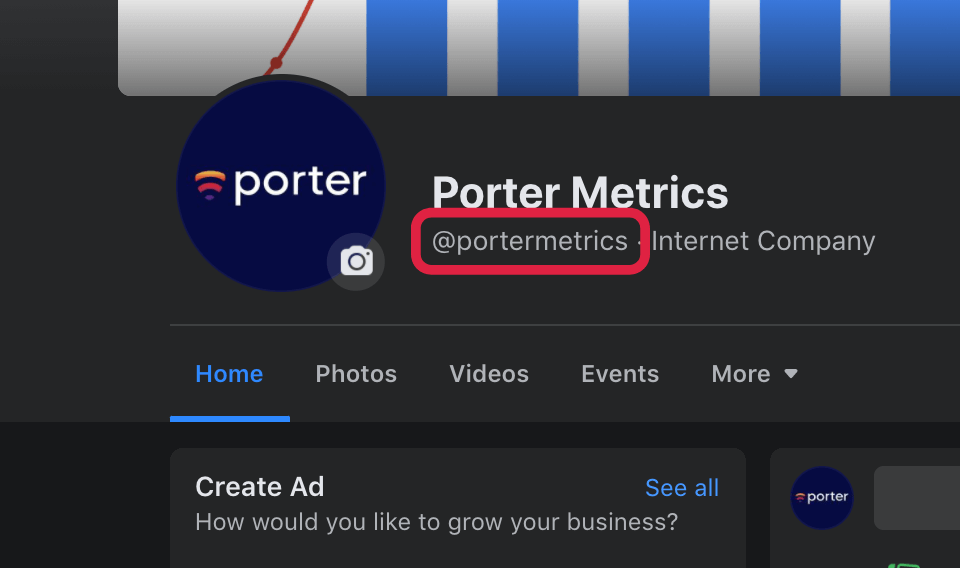 Choose pages
Write down the user name of the Facebook pages (separate by commas).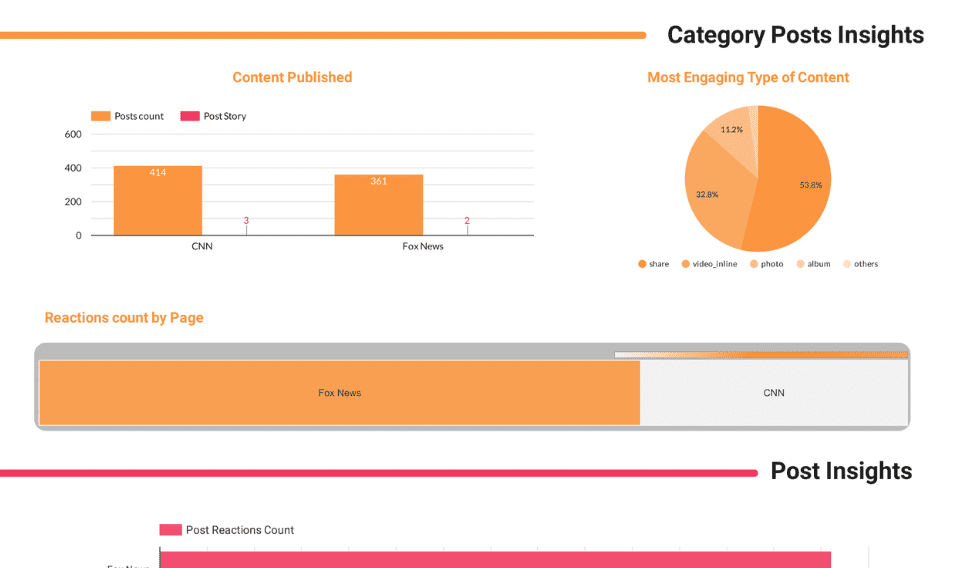 Get reports
Get a customizable report template. Change colors, add charts, and connect other apps.
Data reporting is a wonderful thing that marketers are afraid of, but all businesses need.
So we're giving away free reporting for all businesses!
We have paid products though; if you want deeper reports on your social media, ads, e-commerce and CRM, you may try our other products.
They all come with a 14-day free trial. 
Of course, you can try connections like Facebook Ads, LinkedIn, and Twitter for free. We also include templates and tutorials.
There's more where this came from
Want some freebies? We like them, too.
Live chat
Install our Chrome extension to get our support chat directly on Google Data Studio.
Report setup
Our team will help you set up your first marketing report for free. No sales pitch.
Free Facebook reporting is a no-brainer.