Facebook connector for Google Data Studio
Visualize your Facebook pages organic efforts on Google Data Studio.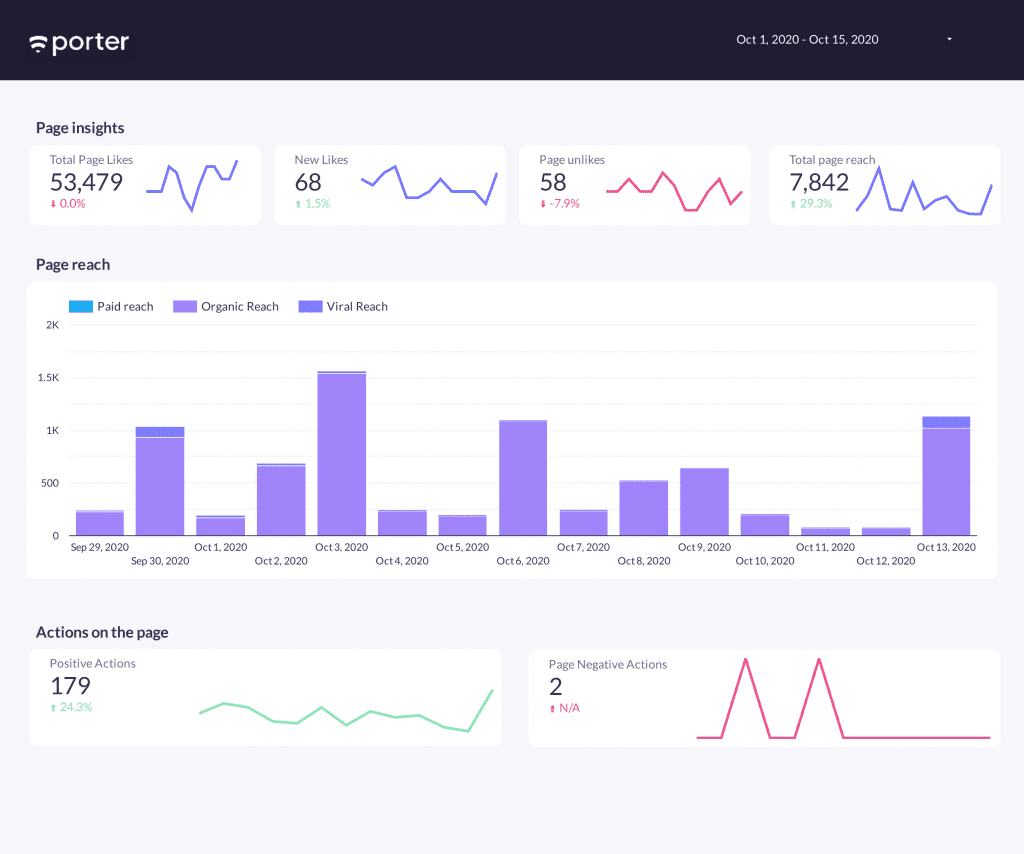 Google Data Studio makes marketing reporting easy and powerful.
Play with your data as it was on Google Sheets. 
Schedule the day and time you want to send interactive and PDF reports to your customers or team. 
Combine all your data sources like Facebook and add more accounts in your reports.
Use scorecards, heatmaps, bar charts, geo maps, line charts, pie charts, to tell the whole story. 
Why Facebook reporting matters
When we built this connector we always wondered about its use case. Brands really wanted to measure their followers and like counts? They're just vanity metrics, right? 
Then, we understood the value of Instagram—and its metrics.
Depending on your content strategy, your success is a function of your audience size and engagement. The more engagements you get (e.g. likes, shares, saves, sends, and comments), the more exposure you get, from both new and loyal audiences that you can retarget or interact with through comments or direct messages.