This guide is meant to help you set up our Instagram connector for Google Data Studio, which will automatically display report templates.
If you want to learn to customize your own reports, we suggest you enroll in our new and free Google Data Studio course.
Setting up your first Instagram report on Google Data Studio only takes a few clicks (like 14).
All over our website, we have a button to encourage you to build a report with our connectors.
If you haven't clicked it, do it here.
Now, choose Instagram.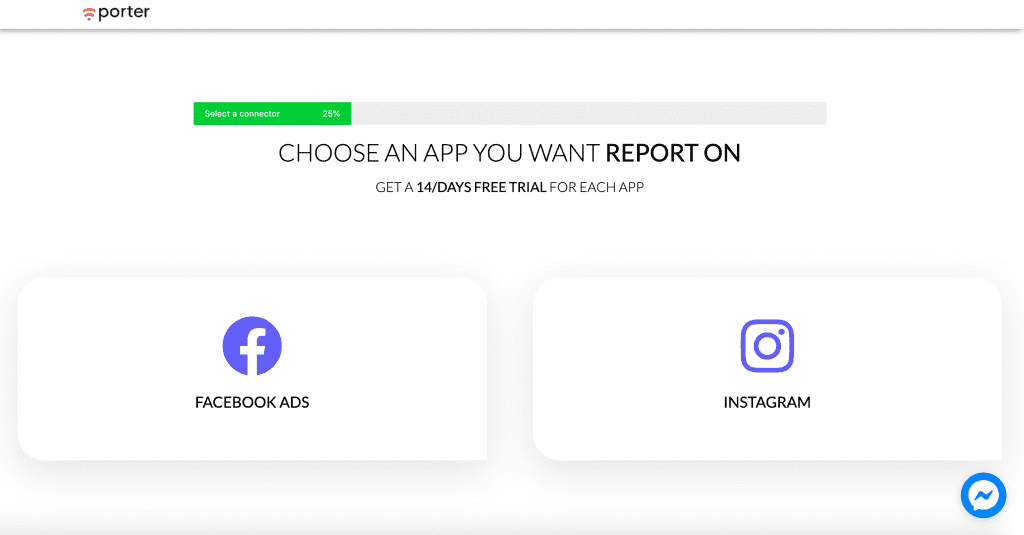 Then, create an account on Porter. You just need to give a real email. We don't spam.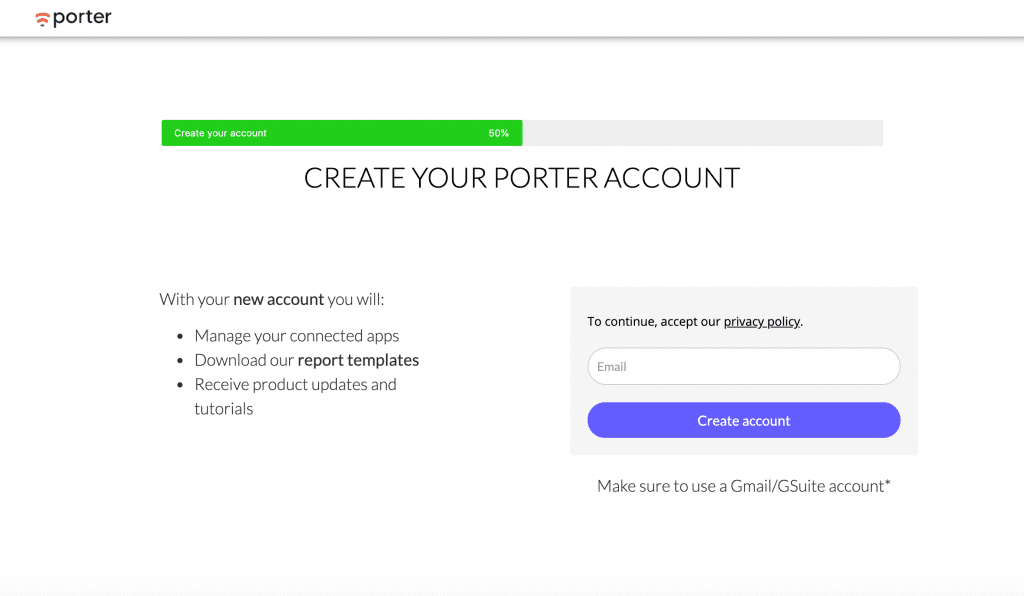 Authorize your preferred Gmail account on Google Data Studio.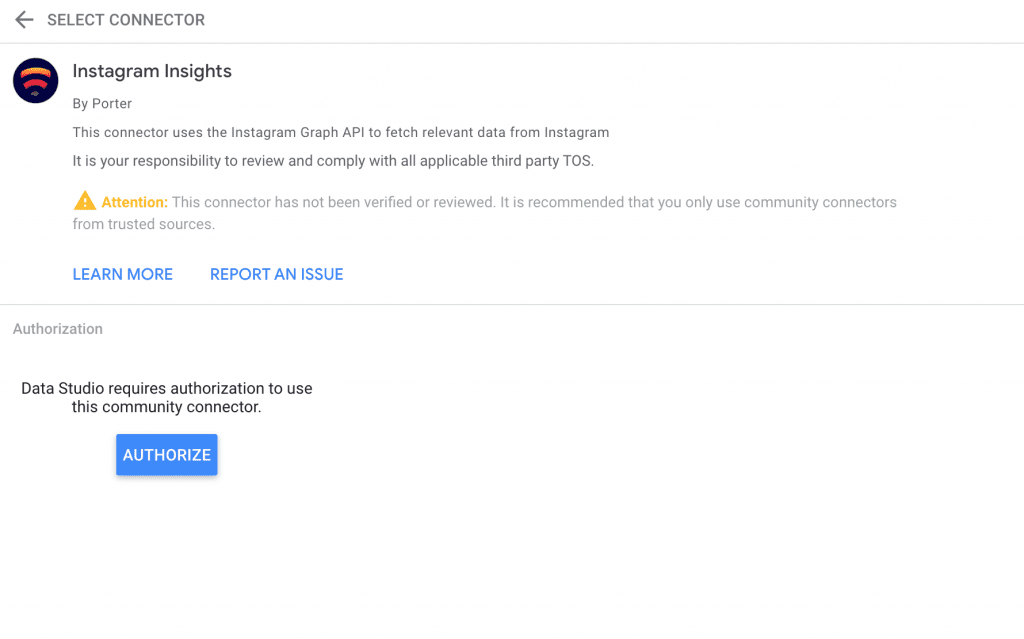 We suggest to use the same email you used to sign up on Porter.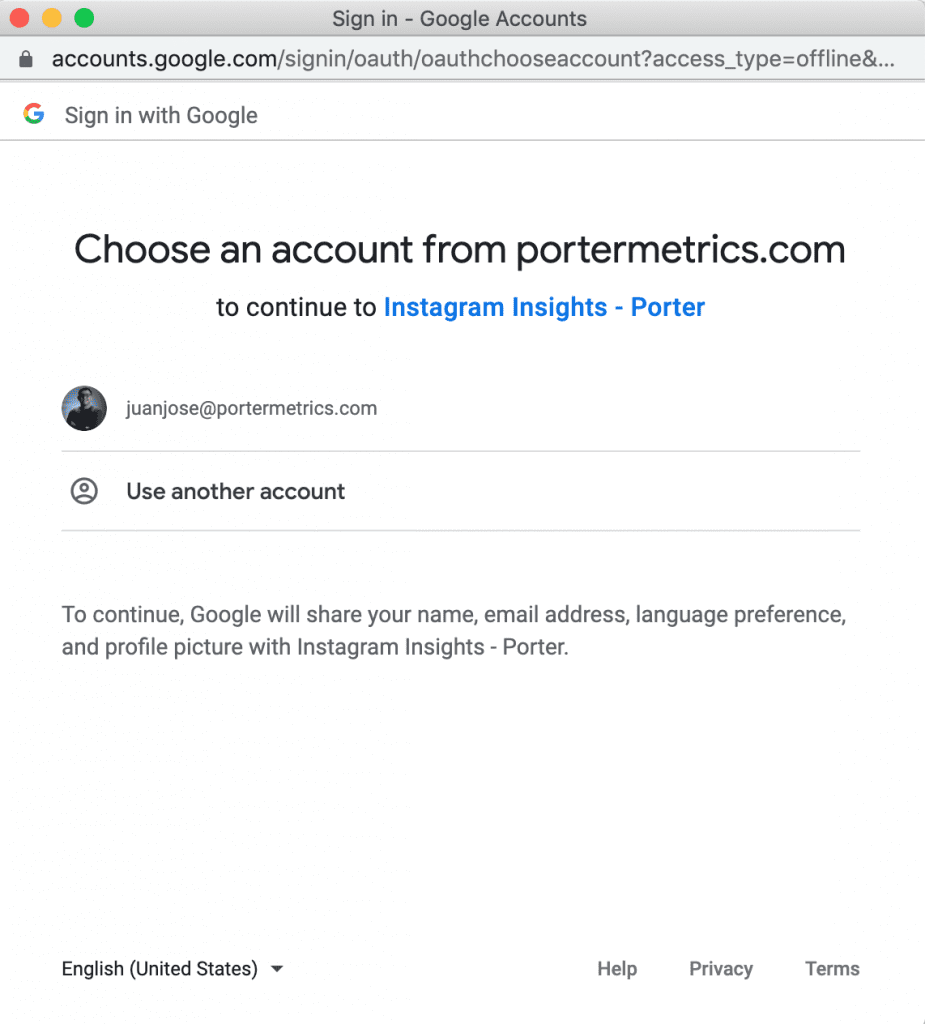 Now, allow Porter.
Google will give you a warning message that says we will take sensitive information. We only take your Gmail account to tie it with your Porter account.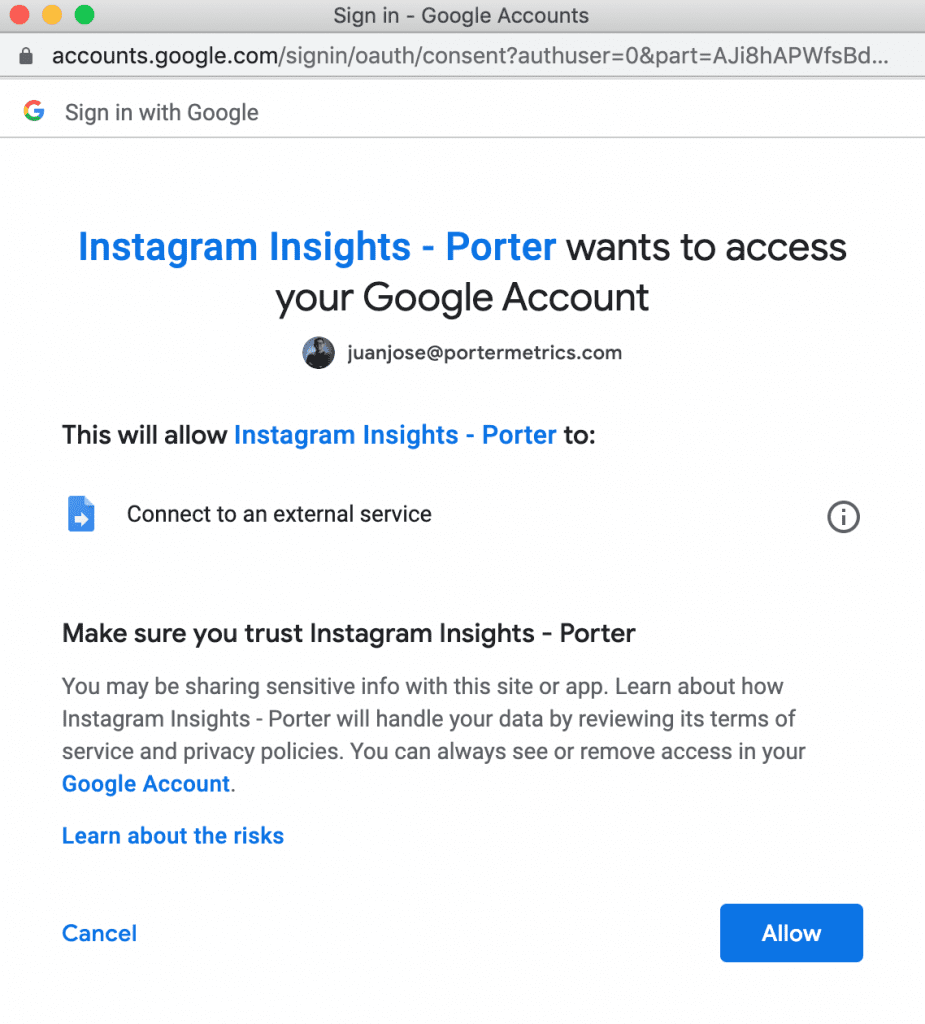 Now, authorize Facebook. Your will connect through a personal Facebook profile. We suggest you to choose the profile with the accesses to the Facebook Pages and Instagram Business accounts.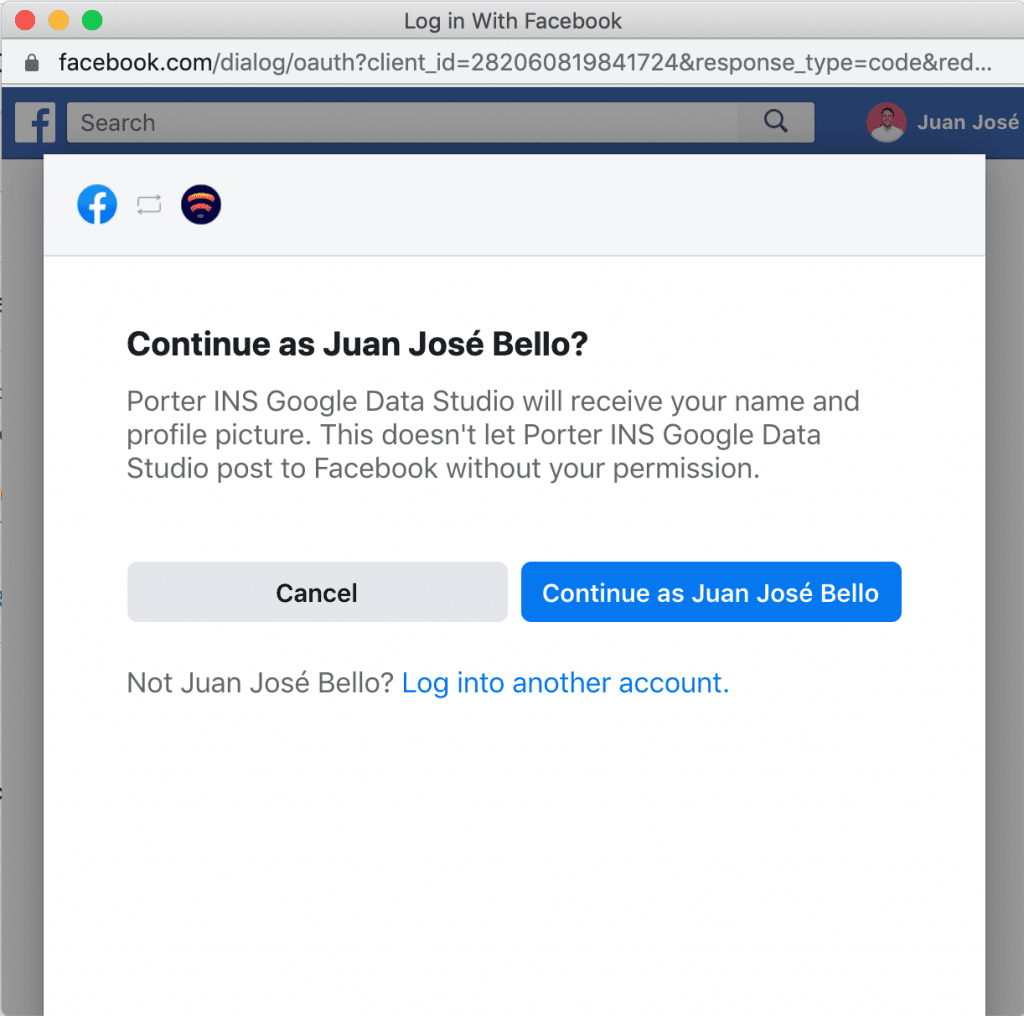 Now choose all the Instagram Business Accounts you will eventually want to report on Data Studio.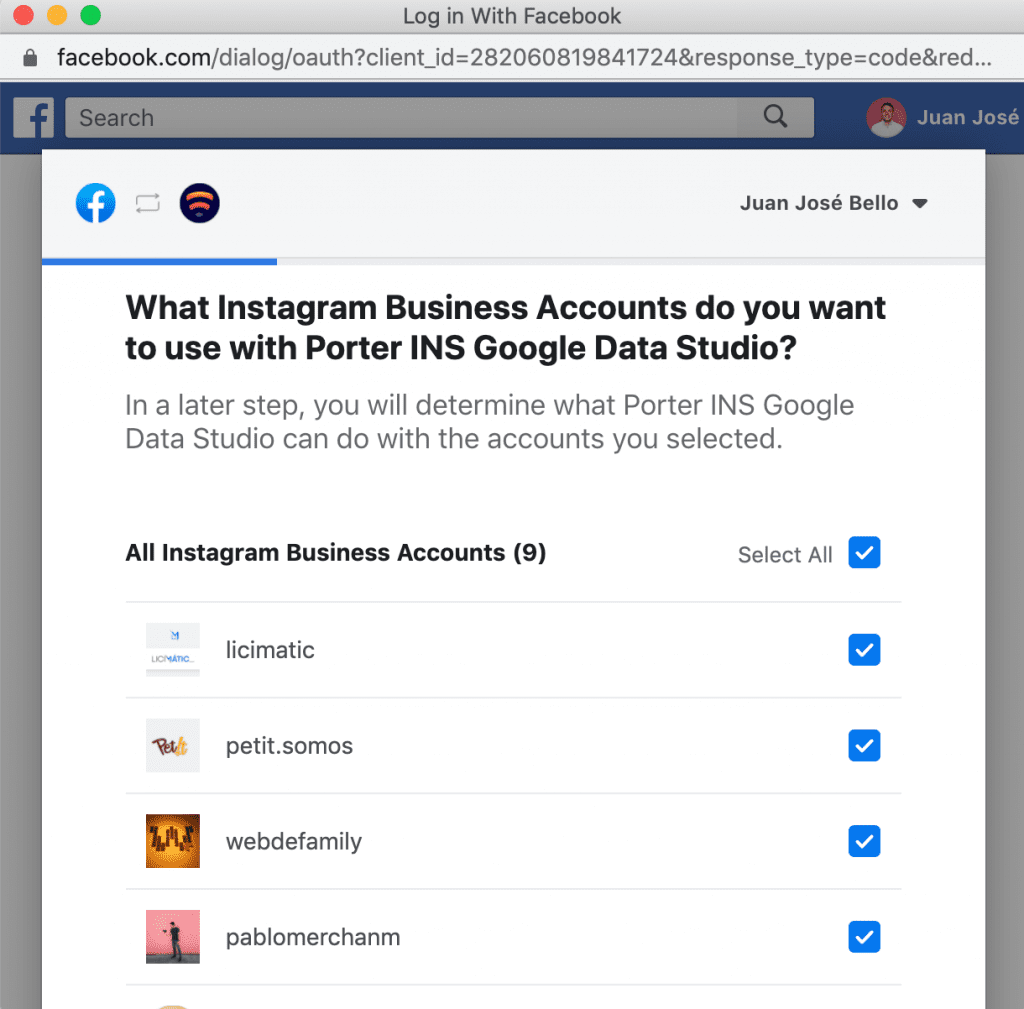 Also, choose all the Facebook pages that have linked an Instagram Business account your would like to use for your reports.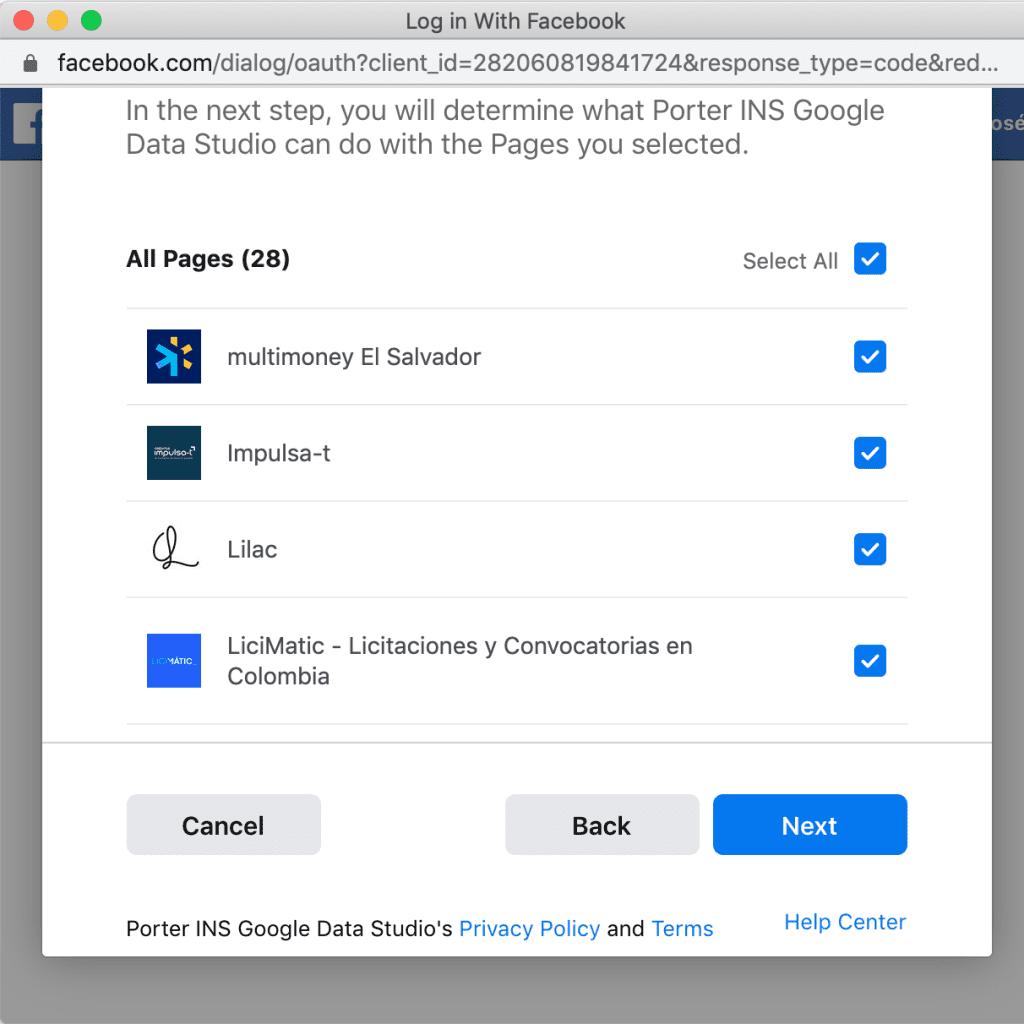 You're connected! To create your first report, choose an Instagram account, and click on the "Create" button in the top-right corner.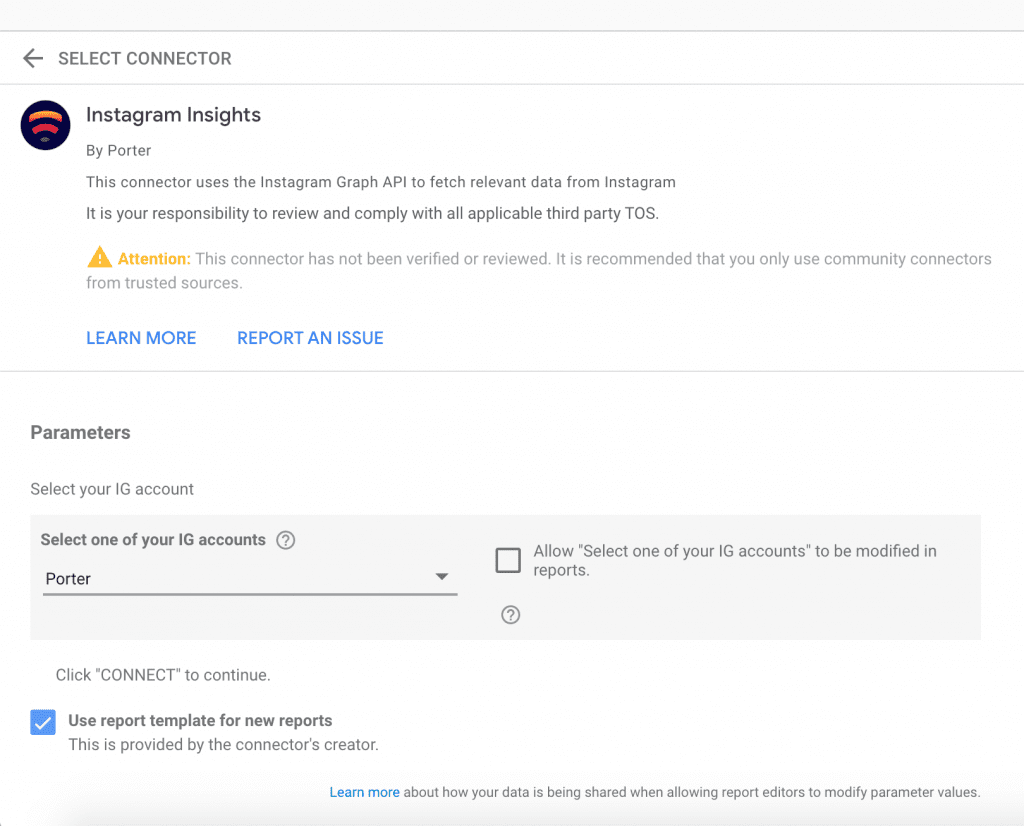 You will see a list with all the fields we retrieve from the Instagram API. Just click on "Create report" on the top-right corner.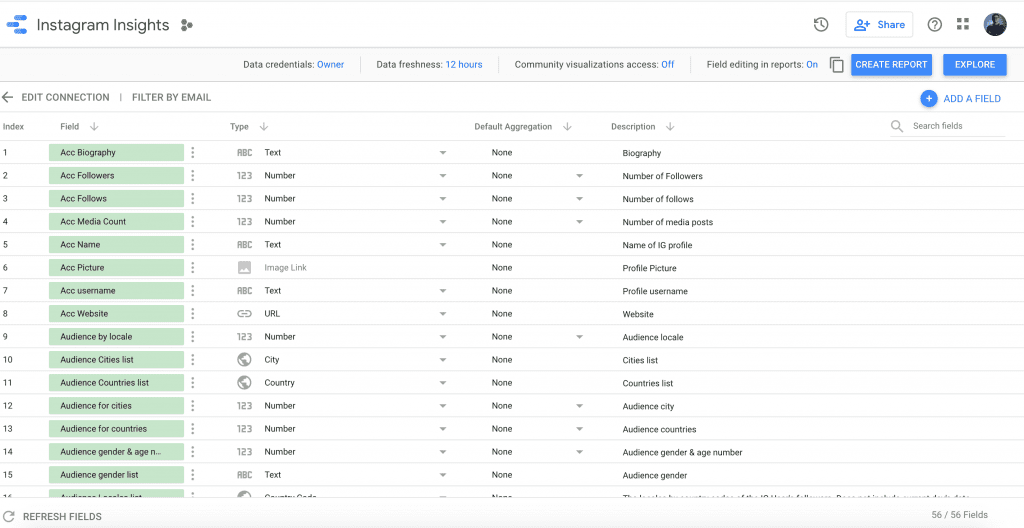 And your first Instagram reports will be automatically generated!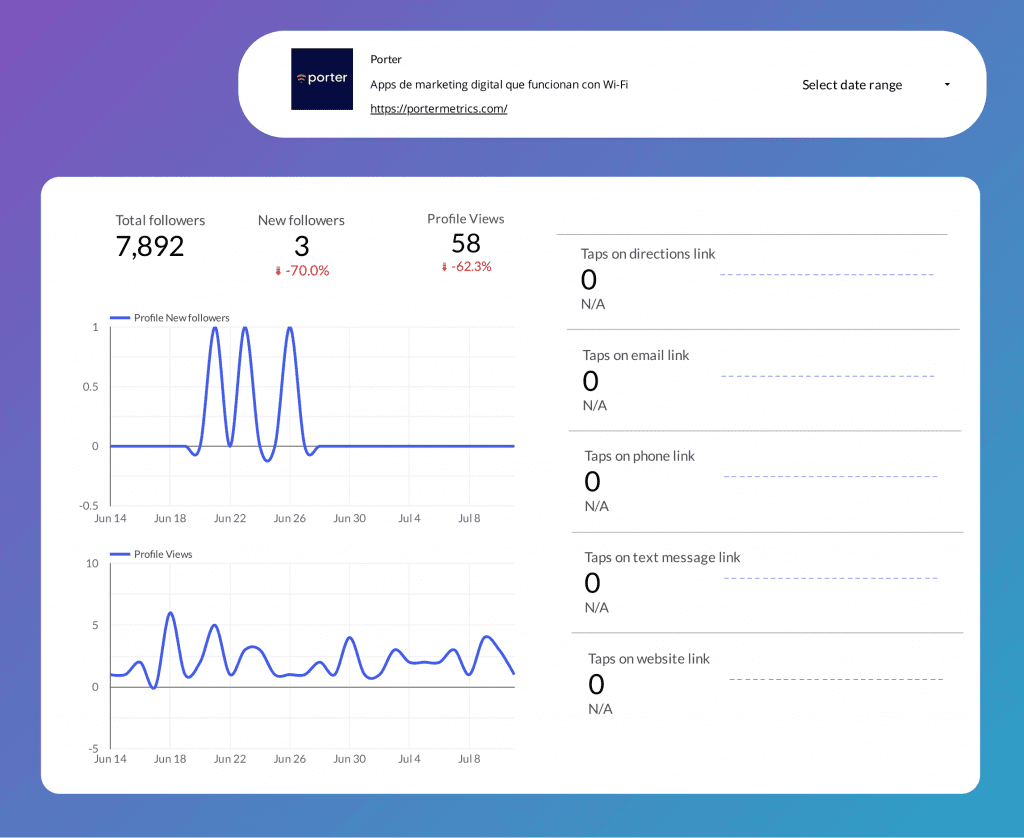 You can choose between the three templates we built for you.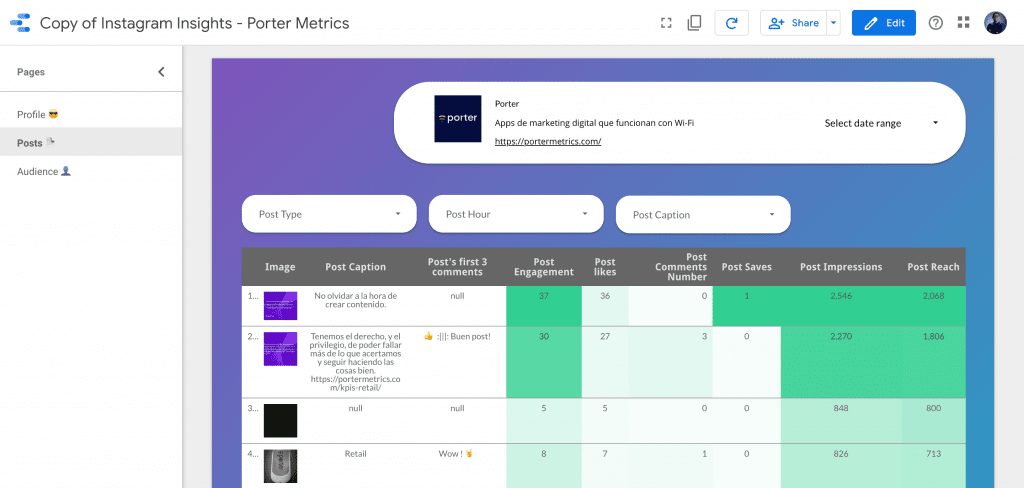 You will notice that your Instagram page name and photo will be displayed in the top of the report.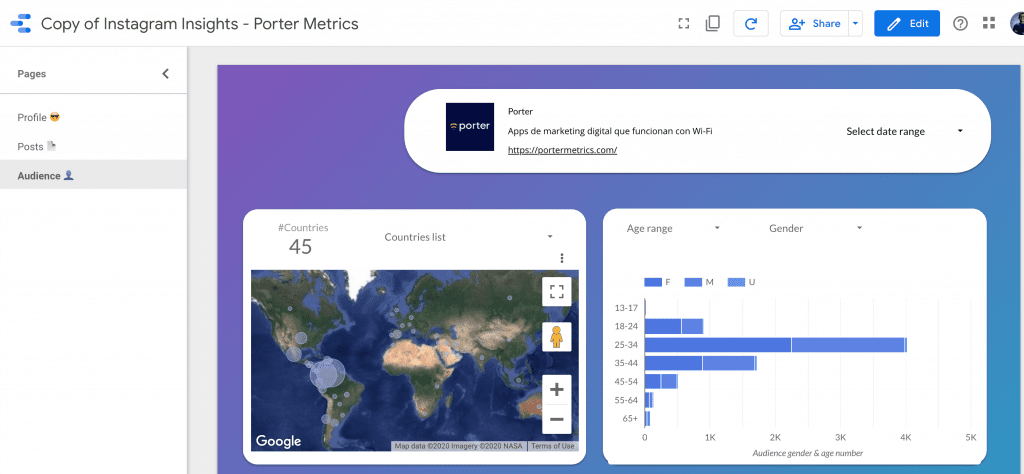 And that's all!
As you can see, the process takes a few clicks.
Happy Instagram reporting!
In our next articles, we will walk you through the connector, its metrics, fields, and limitations.