Find the latest Porter connector updates
Discover the most recent updates regarding the problems and errors that Porter Metrics or Google Data Studio can present.
Please feel free to contact our SupPorters anytime!
We'll be happy to assist you!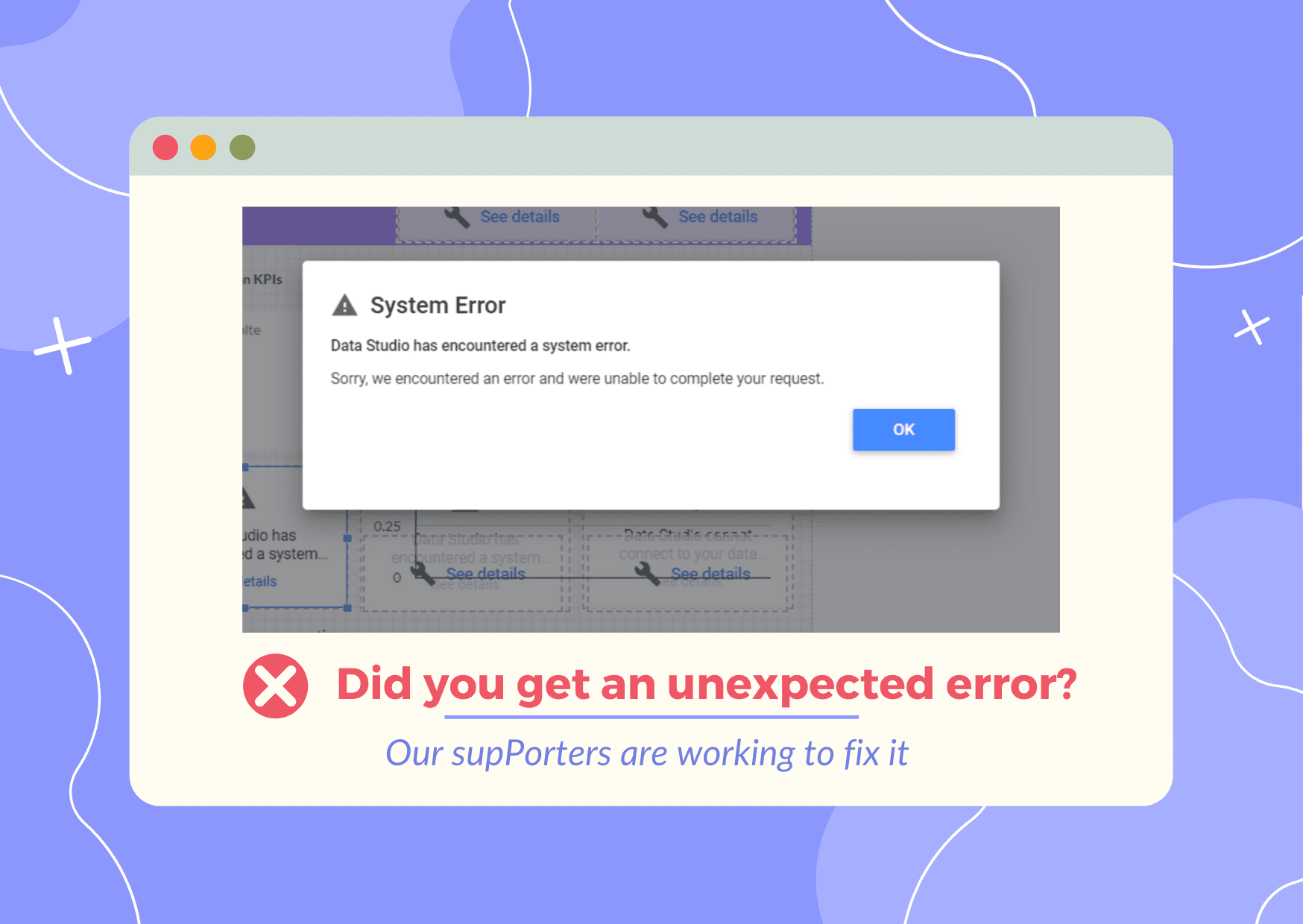 The DNA of Porter is composed of the support team's mission, to help marketers around the globe to have more time to focus on what really matters, to bring actionable insights.
That is why our team of supPorters is constantly seeking out new ways to improve your experience. 
Find the latest updates of the connectors you use by clicking on the tabs below. 
Become a rePorter and notify our team if something is not going as expected, feel free to reach out!
We also have an updated Help Center with documentations and relevant information when using Porter Metrics connectors and its main visualization platform, Google Data Studio.
Data Studio
2021
Sept 21st 
Data Studio general/partial down as a consequence of a product update. This update could affect your visualizations (Sep. 21st – Sep. 24th)
Read more.
Sept 19th
Data Studio partial down as a consequence of a product update. This update may affect your visualizations  
Facebook Ads Connector
Google My Business
General
Want to learn Data Studio?
If you sign up, you won't only make your (and our) marketing teams happy, you will also learn actual data visualization in one of the most easy to-use-platforms to start reporting like a pro! 
Learn data analysis applied in digital marketing, one of the most demanded skills nowadays, and the best… with no code!