Your Linkedin Ads on Google Data Studio in seconds
Visualize your Linkedin Ads performance and boost your growth understanding your sponsored content, message ads, dynamic ads, and text ads.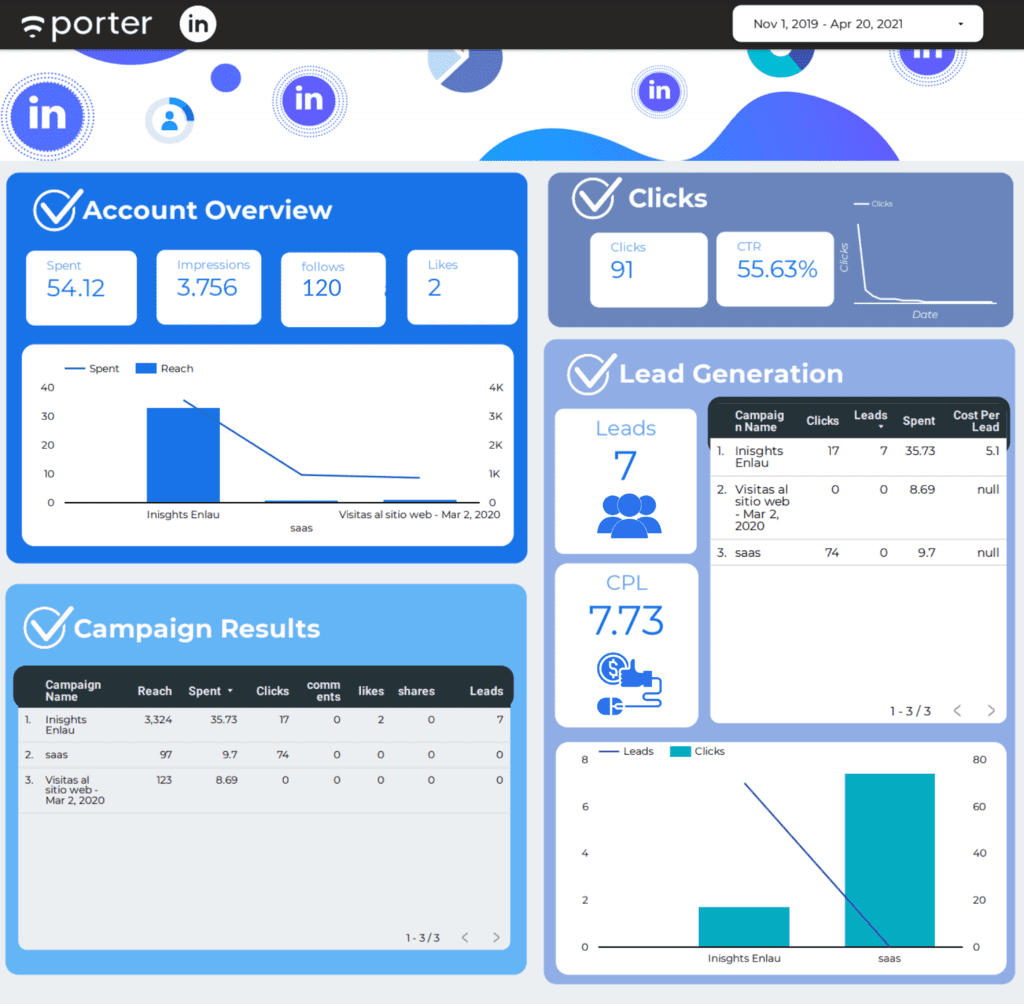 Dozens of customers worldwide trust Porter, including:
A B2B company needs a LinkedIn strategy
Do you work for a B2B company? Is your client a B2B company?
Then you know LinkedIn is the social media platform where you find qualified leads and have high-value prospects for the business. Advertising on LinkedIn allows you to create specialized targets based on Job title, Job Function, Industry, Skills, and much more.
With Google Data Studio analyze and visualize your ads strategy and improve your conversion rates with ads that resonate with your ideal clients.
Get leads and brand recognition with LinkedIn Ads
Understand how your LinkedIn Strategy is bringing results to the business and answer questions like: how many leads I received? how many people did my ad reach? calculate the spend and conversion of your ads.
Take advantage of the Linkedin landscape with more than 727 Million active users in more than 200 countries across the globe.
Make data-driven decisions with your LinkedIn Ads data
Harness the power of LinkedIn to make better decisions on your marketing strategy.
Performance
Clicks
Reach and Impressions
Conversion value
Follows
Viral actions
Account settings
 Campaign Settings
Campaign Type
Creatives
Comments and Interactions
Company
Build powerful cross digital marketing reports with Porter

Want to create powerful cross digital marketing reports for your team? Integrate your digital marketing efforts on Google Data Studio with Porter. 
Compare ROI for each marketing channel and optimize it accordingly. For instance you can combine Google Analytics, Google Ads, Facebook Ads and Instagram ads to your whole digital marketing strategy.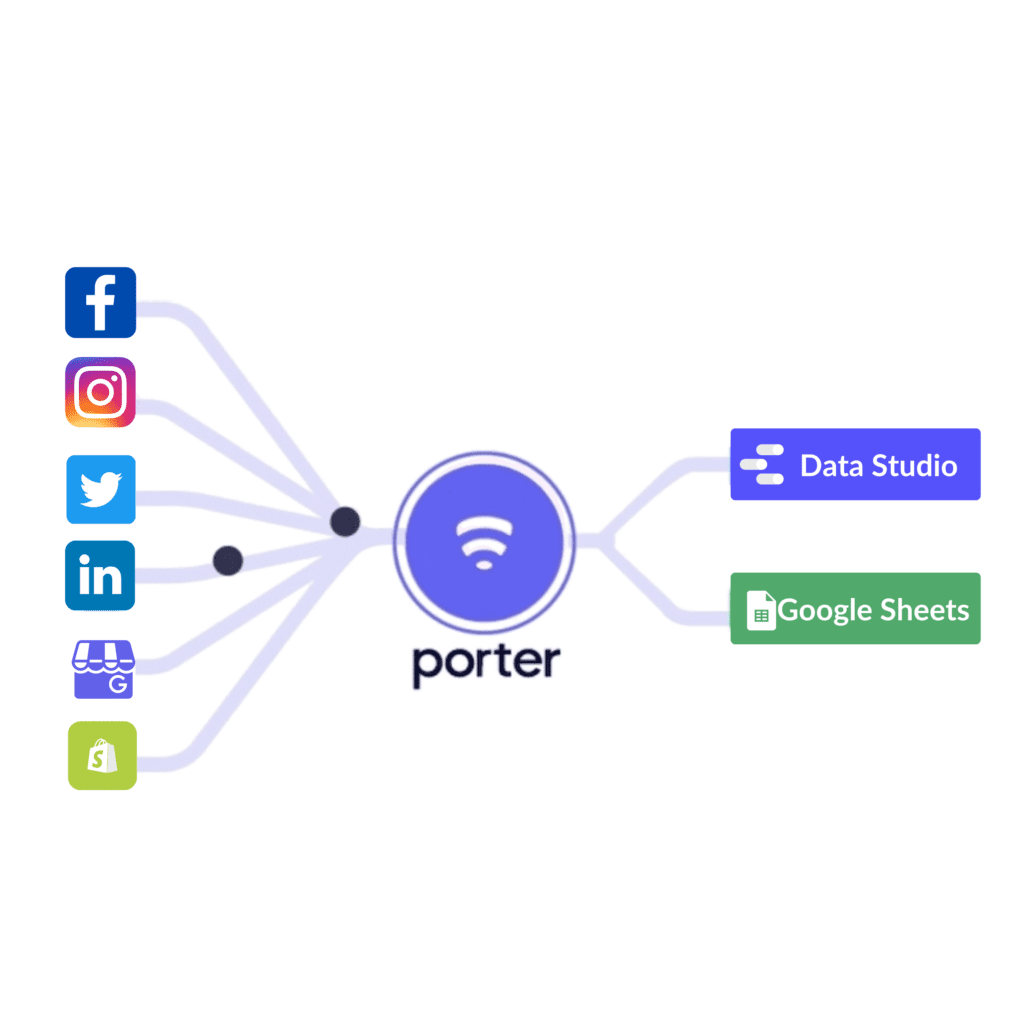 Better decision making with Google Data Studio

Use scorecards, heatmaps, bar charts, geo maps, line charts, pie charts, to tell the whole story in a friendly way.
Create custom formulas and Regular Expressions
Make your own personalized formulas and replace data in a few clicks.
Share your reports with your team and even schedule the day and time you want to send your reports to your customers or team. 
Combine your different marketing channels
Combine all your data sources like Linkedin Ads, Facebook Ads and Instagram Ads and visualize more accounts in your reports.
Pay for connections. (i.e. the number of Linkedin accounts you connect to Data Studio). Remember this applies to all our connectors.
Join thousand of marketers on Google Data Studio