This article will help you to choose the best alternative for creating and sharing Social Media reports by identifying what type of marketer you are. You will see that the right tools depend on your need and all of them serve the right purpose it was formed for.
In most cases, reporting is the hardest part and the most painful for those who have to make decisions right away.
That is understandable because marketers' daily task is to prove the ROI of every single marketing effort. 
That is why Porter Metrics is bringing to life different visualizations and connectors for you to report every single action of your marketing strategy, which is not possible using only a Social Media content management tool such as Metricool.  (sorry!) 
Anyways, the offer is huge when looking for the best tool to report marketing actions. 
And we are here to make this decision-making process easier for you!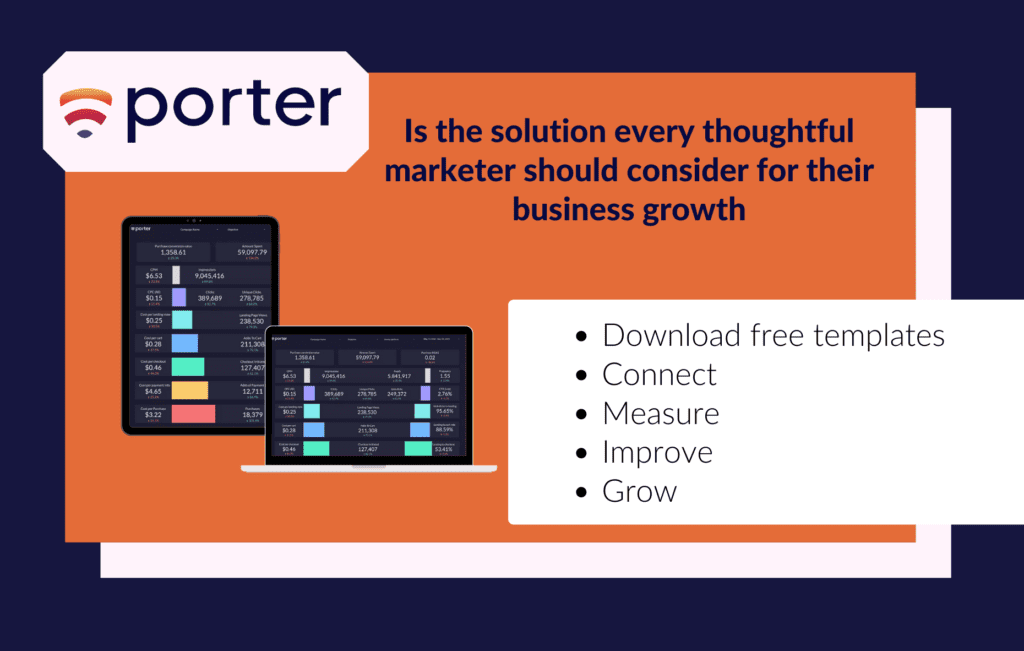 Porter has created a list of usages and alternatives to a popular tool that helps businesses and brands to analyze, manage and grow their digital presence while tracking social media metrics, planning content, and managing ad campaigns, this tool is called Metricool. 
Users on G2.com rate Metricool with  3.5 out of 5 stars. Which is not bad at all when you have a tiny budget and you want it all in only one place. 
Before starting the vetting process when choosing the right report automation tool.  You have to consider what kind of analyses are needed to measure the success and growth of your business. 
Have you ever wondered why there are so many alternatives when you have to decide what will be the best tool for marketing automation reports or social media management? Well, it is because every marketer is different. Let's discover what type you are! 
What type of marketer are you? 
By answering the following four questions, you can recognize how far you can go with your reporting.
Keep in mind:
What are the main business goals to be achieved every day?
Think about your marketing efforts and make the best decision before signing a contract with any tool. 
Jot your answers down and after reading our recommendations, choose the best tool for you. 
Do you need to measure Facebook and Instagram, Interactions, reach and Fan Pages Growth?
YES / NO
Are you considering TikTok as part of your content strategy and do you need to track how your ads are performing?
YES / NO
Do you really want to see how Social Media paid efforts are helping to achieve your marketing goals in a comprehensive dashboard that can integrate other data sources such as Google Analytics to prove ROI?
YES / NO
Does your marketing strategy look like going beyond the Digital orbit and you are thinking about measuring attribution from different sources to be able to read the full consumer journey in a conversion funnel? 
YES / NO
It is time to discover what type of marketer you are: 
If you answered YES to question 1 and 2, it's great!  A product like Metricool fits your needs.
You are a practical marketer!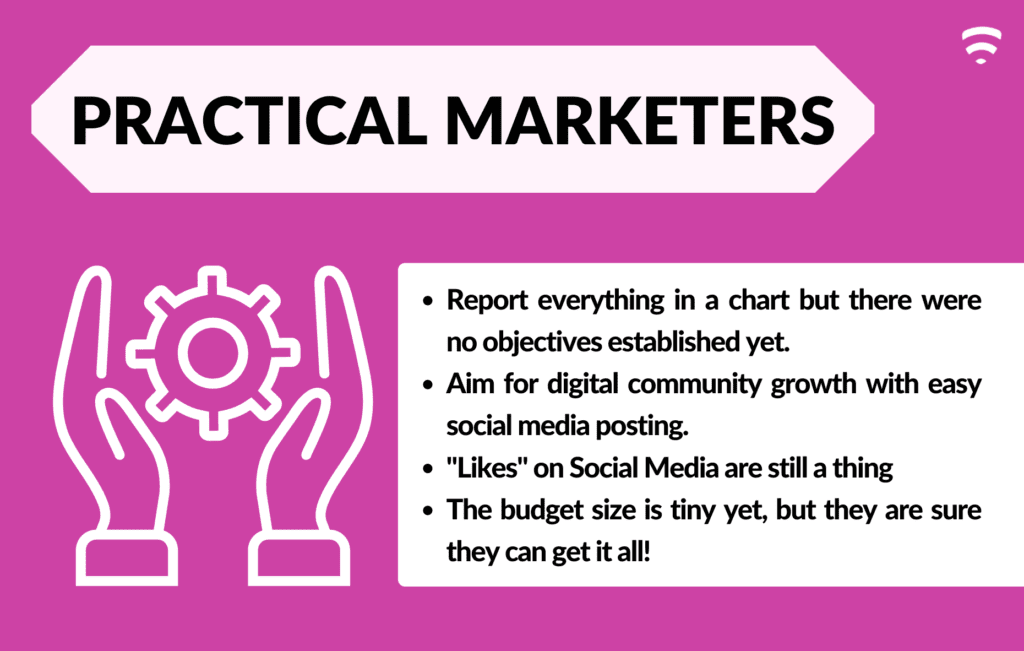 If you answered YES to at least one of the first three questions, you can #TryPorter and you will see that the data reporting process can be simple and visually attractive while delivering actionable insights.  
You are a thoughtful marketer!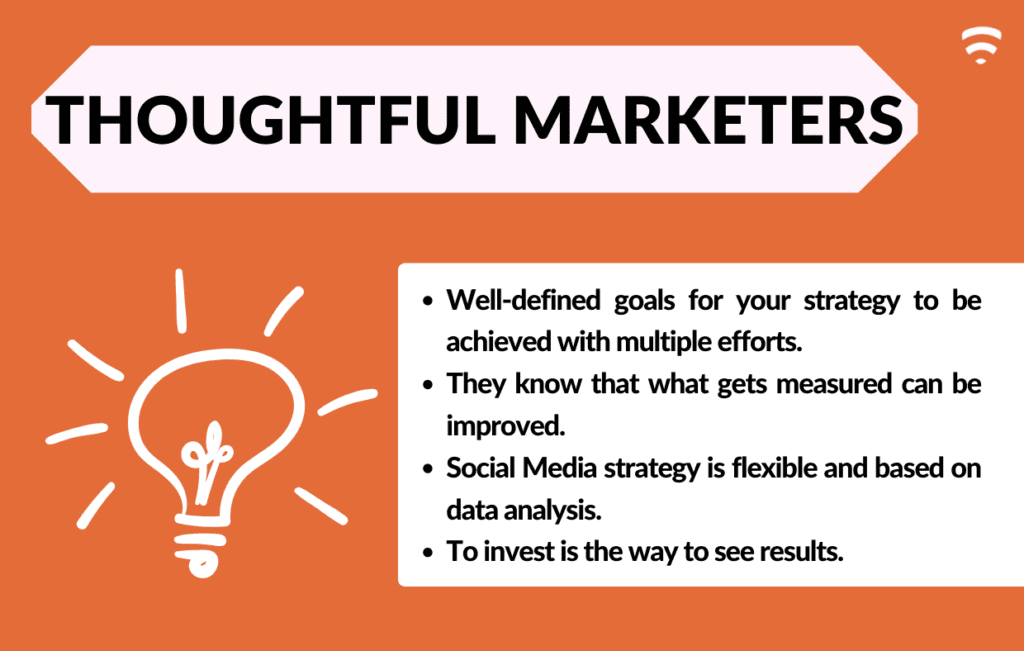 If your answer was YES for all of the questions listed. Porter recommends creating your own visualization Dashboard in which you have the full picture of your marketing ecosystem. You can start from scratch with this Google Data Studio tutorial for 2021: automate your reports in 10 steps. 
You are a growth advocate marketer!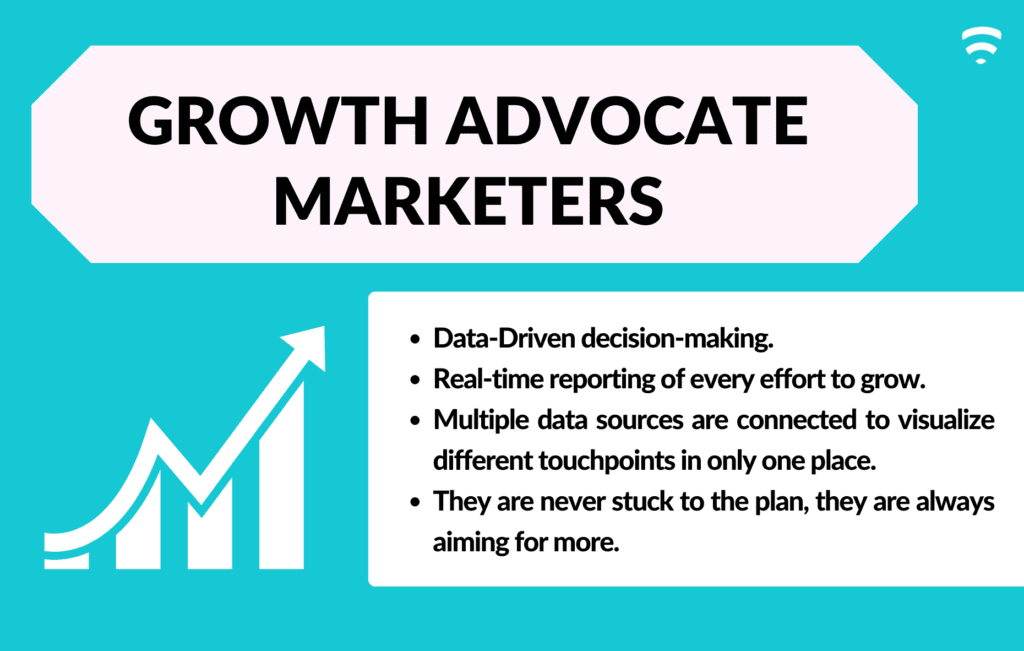 Now that you know more about what you want to measure, it is time to start the vetting process for the best report automation platform. 
Here is a complete analysis of the Social Media reporting tools such as Metricool and its alternatives, for you to choose the best option for your business: 
Metricool
A great option for the cool hunters and practical marketeers. 
Pros:
Multiple Social Media sources help content teams or community managers to track their brands' content in order to determine what type of post users consume the most or are most likely to be engaged with. 
They are not a reporting platform, but they can offer an easy-to-use content management interphase.
It is a cheaper option compared to the most powerful and well known such as Social Bakers, Sprout Social, or Sprinklr. 
Cons: 
Limited access to real analysis. Most of the numbers displayed in their dashboards are vanity metrics.
According to Google Analytics Marketing blog, "smarter insights to improve your marketing decisions and get better ROI" is something that thoughtful marketers are doing by combining metrics and even creating their own. 
Imagine calculating cost-related metrics on Google Data Studio, that is something you can do and deliver more than boring descriptive pdf files. 
Metricool pricing for 1 account is free, you only will be charged for every connector to pull the data, each connector is 9.99 USD. Which is only good if you only manage the content of a single account. Not that cool for metrics analysis right?
The visualization is standard, so maybe your boss or client has to settle with the same graphs copied and pasted in a typical ppt.
Unmetric
Awesome for digital marketing early adopters! 
Pros:
Just like Metricool, they offer different Social Media sources and it is focused on brands. It is good when you have to make decisions that are attached to the ones that your competitors do. 
They have email updates on competitor activity, it is possible to know more about your product category and similar brands. This is useful when you don't have enough time to go deeper into the reports or the tool itself.  
Cons: 
Unmetric's pricing system is based on "UniqueIQs" (queries), which is unclear to the users. Some of them are struggling with the lack of transparency on their "UniqueIQ" cost due to the fact that they can be extra charged for no reason. 
Their metrics calculation can be confusing and are not standardized by the industry. Keep an eye on their Engagement Rate that is calculated with the Fan base, not reach.
Simply Measured
Needed when you realize you want to be a thoughtful marketer!  
Pros:
Simply Measured is an affordable social analytics and listening tool. If you are a Social Manager this platform is both user-friendly and helpful to teams to manage multiple accounts with a unique plan. 
 You can export data in CSV. and import it to Spreadsheets that you can use to enhance your marketing reports. 
The onboarding process they include with their contracts is complete and many users can take advantage of this to make the maximum use of this platform. 
Cons 
As with Metricool and Unmetric, there is no way to have calculated fields to create your own report. No more data than only vanity metrics are displayed on Simply Measured Reports. 
Despite they have a great onboarding process, in the learning curve you have to consider trial and error is definitely a part of.
HootSuite
The best option is when you are a thoughtful marketer managing more than 5 social media accounts. 
Pros:
If you don't have lots of experience operating Social Media Management tools, and you are looking for robust interphase to schedule and get the most relevant information about your communities and how they are consuming your content this is one of a kind. 
If you are not a heavy user, you can link your accounts for free during the first 30 days, and then you pay less than 20 USD for a 10 accounts plan. Isn't it cool? In Porter, we have a 14 days trial to explore our connectors and create a tailored reporting dashboard for your business. 
Cons 
Whether you are an experienced Social Media manager or a battle-scarred digital analyst, Hootsuite may run short of information for you to make decisions around your digital marketing strategy. 
Nevertheless, they all are great tools but all of the above are created to fulfill different marketers' needs. And that is what makes your strategy different from the rest. 
If you need to gather information from your Facebook and Instagram Paid campaigns and interpret with data how these efforts are affecting your Conversion Rate. You need to go further with your report visualization. Start this Porter product tour, and take your strategy to a higher level. 
Porter Metrics
If you are aiming for growth, it is time to explore!
Porter Metrics is a self-service platform ideal for marketers who want to improve their decisions based on data. It is practical because you don't need to have programming language knowledge or be a Data Scientist to operate infinite formulas, metrics combinations, data blending, or just quick analyses. 
Whether you are an advanced Data Visualization analyst or you are just looking for some answers with the data sources you have. You can find in Porter Metrics the ally you need to lead your strategy where you want to take it. 
Porter Metrics also offers a Free Competitors connector, for you to start tracking and monitoring your competitors Facebook Pages.
Pros:
Start for free. Try the Facebook Public Data feature with the Facebook Competitors Porter's connector, it is free forever. Then start connecting more data sources, start your 14-day trial now and integrate all your marketing data in only one place. 
Marketing report automation has never been that simple and cheap. You can have up to 20 connections and 3 data sources for only 799 USD annually with the Agency Plan. Find the option that fits better for your business.
Connecting different data sources such as Facebook Insights, Facebook Public Dara, Facebook Ads, LinkedIn Ads, and Instagram Ads, TikTok Ads, and combine with other sources data to get a comprehensive report.
You can pull the metrics you consider for gearing the performance of your strategy. Data is clean and comes directly from the source. You will see the real numbers, not tricky ones.
Cons 
Porter Metrics is not a content management tool, for instance, you need to have notions of how data visualization platforms such as Google Data Studio works. But don't worry, it is simple and documentation is available completely free in portermetrics.com
Remember when vetting tools, they all are simply great and useful, but when you need to read data regarding your campaign and its performance, you have to ask for those that offer a wider vision of your business into a single comprehensive dashboard.
Try Porter and let your reports come alive. Let yourself explore how aggregating data from multiple sources is the key to success and be a thoughtful marketer aiming for growth. 
Become a great and unique marketer, and deliver your team, your boss, or your client the best option when they need to know where their money is going. 
Interested in making money, and helping other marketers?
Ask our team for the Porter Referrals Program and invite others to #TryPorter.