TL;DR: Juan Lombana, a Google Marketing expert, switched from manual reporting on Google Sheets to blend and visualize Facebook Ads and Google Ads data on Google Data Studio, automatically. Here's how he does it.
About Juan Lombana
Juan Lombana is, probably, the most renowned Google Ads expert in the Hispanic market and Latin America. He's one of the world's top marketers, according to Google itself; according to me, he's also one of the most humble and charismatic ones.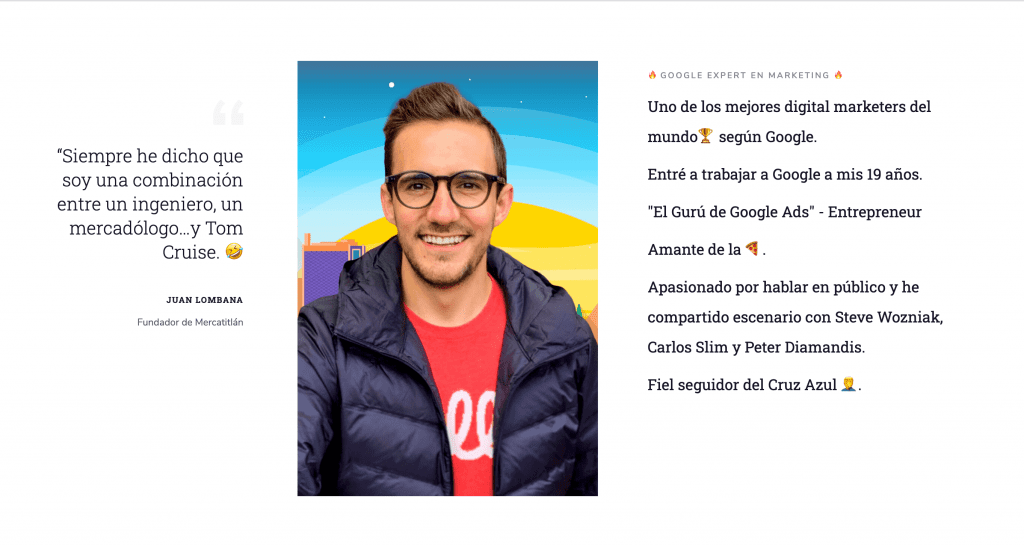 After leaving his position as Google's regional trainer, where he coached thousands of people and companies like Coca-Cola, Visa, Sony, Epson, Wal-Mart, Best Buy, Kellogg's, and Unilever, Juan founded Mercatitlan, an online education platform, and one of the largest and most loyal communities for marketers and aspiring entrepreneurs in the region.
The issue
Despite his expertise, his team still wasted time doing manual reports on Google Sheets.
It means that someone of his team used to download Facebook and Google Data into CSV, then they would upload it on a Google Sheet, and would fill rows manually every month like most businesses do today.
It wouldn't be a major pain if he updated his reports every month, but, as a seasoned digital advertiser and marketer (and high ad spender), he was eager to track his most important business KPIs every day, several times.
The only route was automating such a task.
The use case
Interestingly, their Google Data Studio use case is monitoring three key performance indicators: sales volume, ROAS, and ad spend from both advertising platforms.
Also, consider the relevance of real-time here: Juan wanted to track such KPIs daily, even to the point to visualize 'today's' data. Google Sheets is not a solution there.
The solution
Mercatitlán tried the Porter Facebook Ads connector for Google Data Studio. We were honored when he called us 'genius' in a video meeting after we showed his team how they could easily combine Facebook Ads and Google Ads data in a single report on Google Data Studio.
Here's how his dashboard looks like:
Some observations about this dashboard
Tracking ad spend, conversion value, and ROAS from both Google and Facebook separate and combined.
Permanently showing "today's" data, highlighting the need for immediacy.
Visualizing such KPIs over time.
Feel free to copy and paste the exact Google Data Studio report template used by this Google Marketing expert.